Our Staff
Our dedicated and supportive staff are here to guide you through this difficult journey. We take pride in doing our absolute best to ensure your needs are met. We are here for you.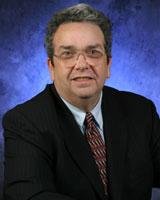 Timothy J. Dailey, Funeral Director
Email: tim@daileyfuneralhome.com
Gilbert and Kitty Dailey's youngest son, Tim is also active in many church, civic, and fraternal organizations as well. Tim is a graduate of Bishop McDevitt High School and the Pittsburgh Institute of Mortuary Science.

He has also served his church and community as:
Member of the Penbrook Lions Club
Former councilman and mayor of Penbrook
Penbrook Swim Club
President St. Margaret Mary Catholic Church where he serves as a lector
4th Degree Knight of Columbus and member of the Holy Rosary Council #869 Founding Charter member of the Irish Heritage Society
His hobbies include videography, swimming, scuba diving, and boating.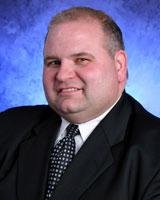 Clifford D. Forester Sr., Funeral Director
Email:

cliff@daileyfuneralhome.com

Cliff is a resident of Linglestown and has served that community as a funeral director for the past 18 years. He is active in many organizations and was a graduate of Pittsburgh Institute of Mortuary Science.
Graduate of Hershey High School
Graduate of Pittsburgh Institute of Mortuary Science
St. Thomas United Church of Christ
Member of the Steelton-Swatara Masonic Lodge #775-F & A.M.
Member of Ancient Accepted Scotttish Rite Valley of Harrisburg 32 Degree
Member of Palmyra Sportsman's Association
Member of SCI First For Hunters Blue Mountain Chapter
NRA National Rifle Association
Boy Scouts of America
Pennsylvania Sheriff's Association
Shoop's Cemetery Board Association
Cliff and his wife Julie are proud parents of 8 children, Sarah, Clifford Jr., Anna, Adeline, Jacob, and J
oseph, Caroline, and Riley. Cliff is an avid gardener, and enjoys building and construction projects. Many of the improvements made at our funeral home have been designed by Cliff. We are blessed to have someone of his abilities as a partner with our funeral home. We are also honored that Cliff chose to partner with us, and look forward to serving the families that he has cared for.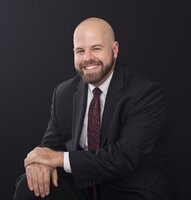 Tyler L. Myers, Supervisor
Tyler is a graduate of Indiana University of Pennsylvania and Dallas Institute of Mortuary Science. He completed his internship with Musselman Funeral Home & Cremation Services, Inc., and continues to care for families as a licensed funeral director. Tyler enjoys social events, foraging for mushrooms, and camping.